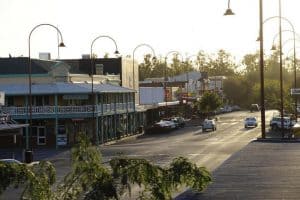 About the Role:
We are seeking a Full time pharmacist to work across two locations in Dubbo. Become part of a pharmacy group that is committed to offering affordable healthcare, professional service and a customer friendly environment. In your role as Pharmacist, you will be responsible for supporting the PICs at both stores. The pharmacies are growing their aged care services and have recently taken on a number of local nursing homes. As such, you will also be required to assist with Webster checking and other aspects of their aged care services.
About Our Ideal Candidate:
You are a recent graduate and/or have recently registered and are looking for an opportunity to develop your skills under experienced and supportive PICs
Experience with Webster checking and associated processes is desirable but not essential
You are flexible and willing to work some weekends
You are energetic and motivated to get involved and develop your skills
You have excellent communication skills
About the Location:
Dubbo is a dynamic and friendly city, home to over 30,000 residents and is located approximately 400 km North West of Sydney. It has many opportunities for you and your family to get involved in the community with a number of sports clubs, its own rugby club, pony club for those who are equestrian-inclined, it hosts agricultural shows and festivals, has its own zoo which is home to both native and non-native species, and is even home to the International Body Building Championships. This highly livable town has an extensive public transport network, primary and high schools, a university, great retail shops and an airport with regular flights to and from any major city in Australia. This is a great destination for anyone looking to escape the fast-pace of city life without compromising on all of its comforts and conveniences.
About the Offer:
On offer is a competitive hourly rate, including relocation bonus and rental assistance of $100/week.