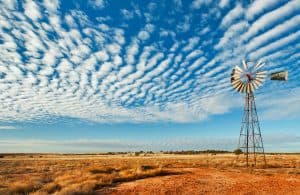 About the Role:
We have a new role available for a Pharmacist in Charge working in a remote town in Central West NSW. You will join a friendly and motivated team working with a forward-pharmacy model that emphasises customer service and strives to provide excellence in healthcare to the local community. As Pharmacist in Charge you will be responsible for overseeing the dispensary, including working alongside two dispensary technicians. You will be supported to be on the retail floor engaging with customers and giving advice to ensure their health needs are met to the highest standard. Given the remote nature of this town, the pharmacy is often the first port-of-call for the community's health concern. As such your role will involve addressing customers concerns with a holistic approach and liaising with other health professional when necessary.

Our Ideal Candidate:
You have at least 3 years experience in community pharmacy
You have excellent customer service skills
You are approachable, have a friendly disposition and a passion for getting involved with the local community
You have exceptional communication and interpersonal skills
Previous experience working in regional or remote locations is desirable but not mandatory
About the Location:

Home to nearly 4,000 residents, this town has a rich history both as a home to sacred indigenous sites, colonial architecture and the remnants of decommissioned copper mines that date back to the nineteenth century. Currently, the township is the epicentre of numerous mines, mainly mining copper, gold, silver, lead and zinc. The town is located approximately three hours from Dubbo, and has its own charter airport, as well as coach services to and from Dubbo. It is easily accessible by car from Sydney. (690km NW)

About the Offer:

To begin, you will work 38 hours per week alongside the current pharmacist. The current pharmacist is due to take maternity leave at which time the hours required will increase to 49 per week over 5.5 days. The current pharmacist will return on a permanent part-time basis and hours will return to a minimum 38 per week. There is potential to grow the business, working alongside the current pharmacist once they return from leave. Competitive salary on offer including relocation assistance, accommodation and additional weeks leave.