Contribution from Kirsty Ferguson, interview & resume expert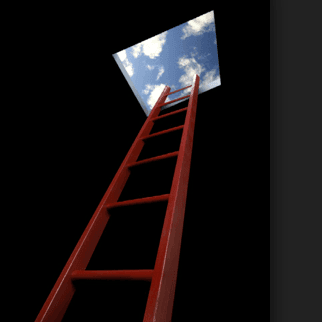 A good friend of mine recently noticed a fantastic role. The perfect role for him, as he ticked all the boxes. I was every excited for him and said: "Yay, you've been waiting for this – go for it!" A few days later I asked if he applied. His response: "Yeah, but….. it will be a popular role and the money is good…. I don't think I have got much of a chance."
Yes, I felt like shaking him. He is extremely experienced, has a fantastic personality and he would be a terrific fit for the role, but with that attitude and lack of self belief, I wouldn't give him a shot either. All he did was submit his cover letter and resume, nothing extra, nothing out of the ordinary.
In the following days, I listened to him on calls to recruiters. Did his personality come through? No, he was just having very generic conversations. He simply did what was expected, just like everybody else. More importantly, he didn't believe that he was the pick of the bunch.
So I think he will get what he expects: Rejected.
Your thoughts create your reality and if you don't believe in you, why should anybody else?  But self belief is just the starting point. Your thoughts have to transfer to actions, actions into a plan and the plan into a marketing or branding campaign that will get you noticed.
I'll tell you my story. At age 25 I applied for a job, a great job, apparently with 300 applications. Advertised through a recruiter.  Worst case scenario. I called and called and was consistently told: "We have too many candidates and are not taking any more applications."  I just knew that I was perfect for the job and needed to stand out from the crowd.
After about the 3rd time, I hatched a plan to get my foot in the door and get this recruiter to take my call. I noticed the name of the Head Recruiter, Jocelyn Ferguson… Ferguson, mmmm now that's a nice coincidence! Let's work with that.  So I rang again and said: "Hi, this is Kirsty Ferguson, I am Jocelyn Ferguson's cousin, can I have a quick word?"  The receptionist put me through.  Jocelyn picked up the phone and said: "You aren't my bloody cousin but you have f&*#ing balls, I'll give you that!  You have 2 minutes."  I was ready with my elevator pitch and went for it. Long story short, I was offered the role.