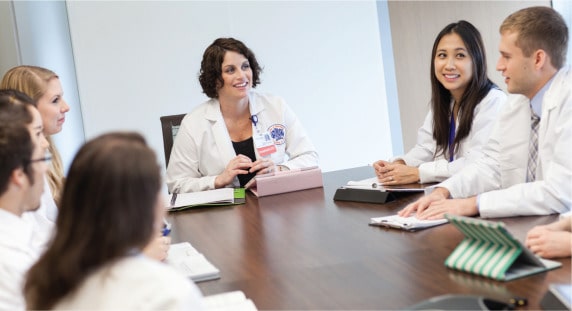 About the Role:
We are seeking a full time District Group Managing Pharmacist to oversee 6 pharmacies in regional Victoria. You will be joining an established pharmacy group that has a strong focus on customer service and professional services. As District Group Managing Pharmacist, your main focus will be to direct the pharmacies to operate in an efficient manner, participating in programs to maximise potentials sales, margin and profitability. You will be required to ensure through frequent visits that all stores operate in a safe manner consistent with company culture, policies, procedures and relevant laws. You will be required to develop and maintain positive relationships with all staff, customers and contractual partners. This role requires you to visit pharmacies and therefore you must be comfortable with driving and overnight stays.
As District Group Managing Pharmacist, you will be responsible for the following:
Supervising Pharmacy Mangers to ensure business initiatives and objectives are being met
Conduct frequent store visits to engage with pharmacists and ensure they are compliant and operate to company standards
Mentor and train our pharmacists to meet their goals and targets
Develop working relationships with the local medical professionals in the areas
Build on business opportunities
Use KPI's to monitor and improve customer satisfaction, quality assurance, and workflow
standards in the pharmacy
Ensure customer service programs are properly implemented and adhered to in order to
guarantee a high level of customer satisfaction and loyalty
Participate in the recruitment, selection, hiring, placement of Pharmacists and the training
and development of the store pharmacy team
Provide leadership and development for associates by communicating career opportunities, providing regular performance feedback, and scheduling any and all required training;
Conduct annual and ongoing performance appraisals for Pharmacy Managers and
Pharmacists
Work in conjunction with Area Manager
Maintain regular communications with management on all business matters
About Our Ideal Candidate:
You have excellent communication skills
You have to ability to execute QCPP standards
You are capable of delivering Quality Customer Service
You have proven Managerial Skills
You have a high level of attention to detail
You have highly developed analytical skills
You are results driven
You are capably of working autonomously
You have strong time management and organisational skills
About the Location:

All 6 pharmacies are located in regional Victoria. The District Group Managing Pharmacist can be based in any part of Victoria.

About the Offer:

Extremely attractive salary on offer. Laptop, mobile phone and car to be negotiated.