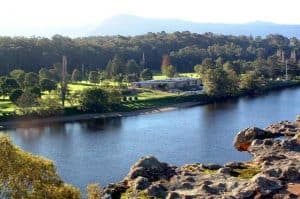 If you answered 'yes', then we have the ideal role for you…
About the Role:

We are seeking a full time Pharmacist in Charge to join an exceptional team at a pharmacy on the South Coast. This busy pharmacy pride themselves on their friendly, knowledgeable and genuine customer service. This pharmacy provide a range of OTC, prescription, and natural medicines, as well as professional services. It also services a 90 bed nursing home. In your role as PIC you will be responsible for the day to day running of the dispensary including methadone dispensing to roughly 10 clients, nursing home order checks, DAA, PPI's and lodging. You will be working as a sole pharmacist with excellent and experienced support staff.

About Our Ideal Candidate:
You have the ability to work in a busy environment
You have proven experience of at least two years as a Pharmacist In Charge in an Australian community pharmacy.
You are professionally orientated with good organisational skills
You posses a positive, enthusiastic and cheerful attitude to work
You have a passion for counselling and possess a strong focus on customer service with clear communication skills.
You work well within a team
Knowledge in dispensing Methadone would be an advantage as the pharmacy currently service about 10 methadone patients.
Knowledge in Webster packs and Mps packing system are essential along with DAA's and PPI's.
The Location:

This pharmacy is located in a quintessential Australian country own, with a population of over 35,000 and many of the comforts and conveniences of any small city. It is a popular tourist destination thanks to its proximity to Sydney and to beautiful beaches like Shoalhaven , and warm, friendly community vibe. It is located on the South Coast of NSW, roughly 160 km SSW of Sydney by road.
The Offer:

Work 4 mid week days 8.45 am – 6pm ($40 – $43/hr) and Sundays 9am – 11am. ($70/hr). Relocation on offer assistance